The concrete & foam panels are going up!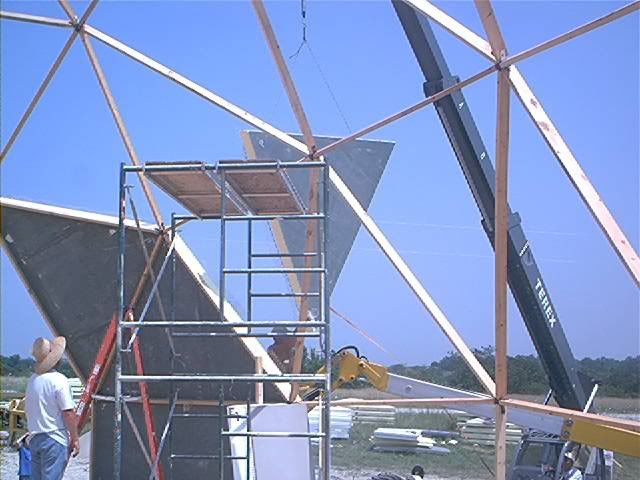 Todd lifts the triangular panel with the crane, while Mike & Bob guide it into place.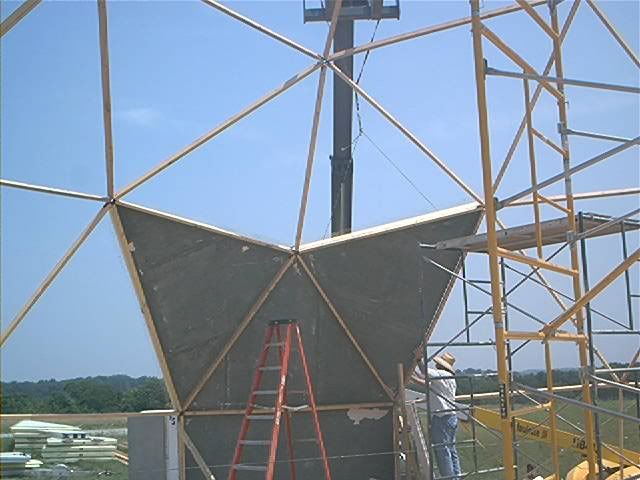 Once the panel is snug in place, the mesh edges are clipped together and the beveled edges will eventually be filled in with concrete.
My sister
, visiting from California, saw the dome for the first time today and pronounced it "supremely cool".