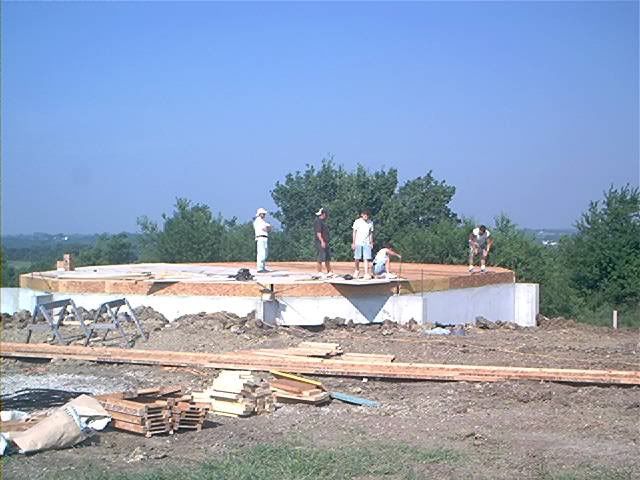 Today we finished laying the ground floor and started building the support frame prior to erecting the dome panels.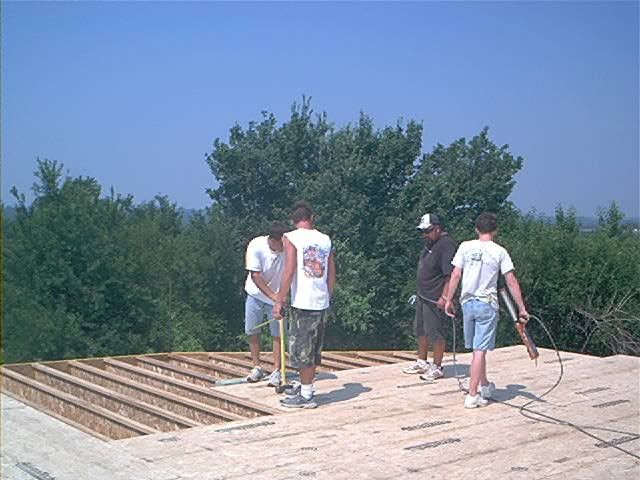 The last little bit of floor going in. That's Todd's son manning the adhesive gun.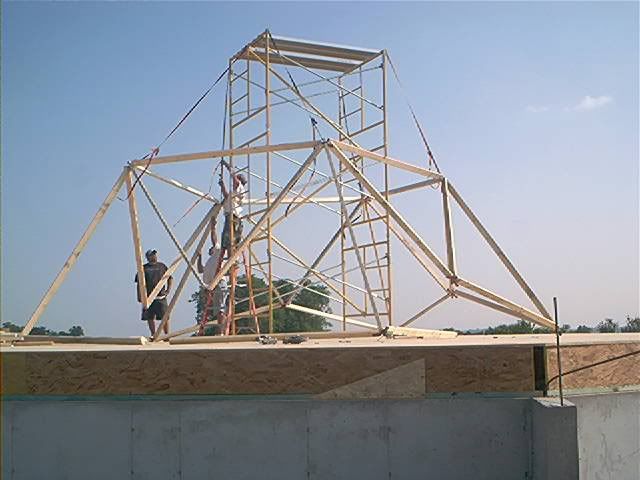 The start of the frame. It will support the dome panels until they are cemented in place, at which point the dome shell will be completely self-supporting; then, the frame will be disassembled and recycled in the interior framing.