Things are hopping! The basement is framed and we are close to having a first floor.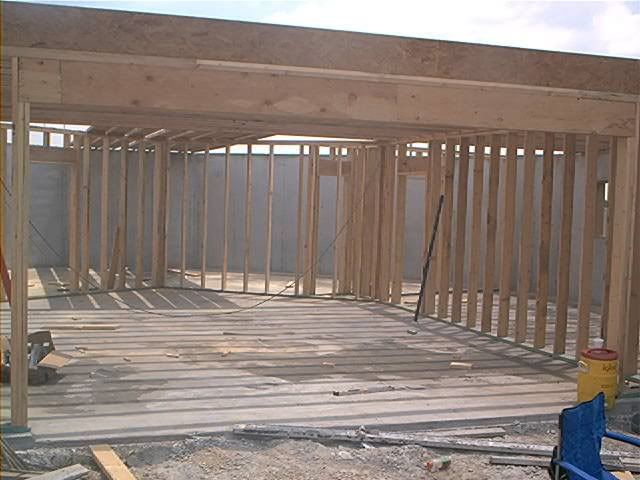 The garage, with the rec room behind it & workshop on the right.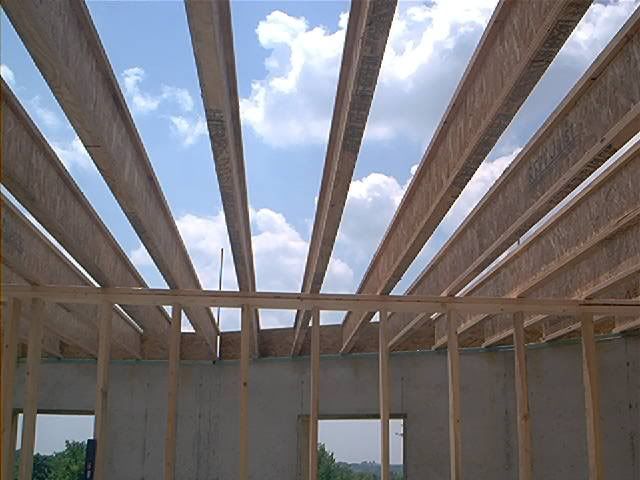 Looking up through the first floor joists. We are using an engineered wood product here for strength & greater span.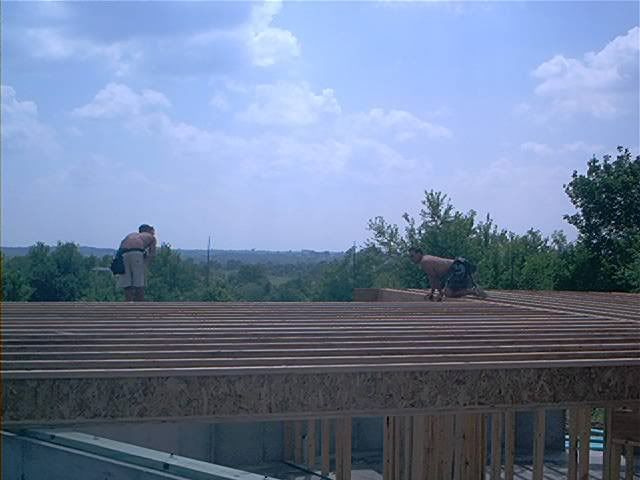 The guys working on the first floor. The view behind them will be what we see from the master bedroom windows, roughly.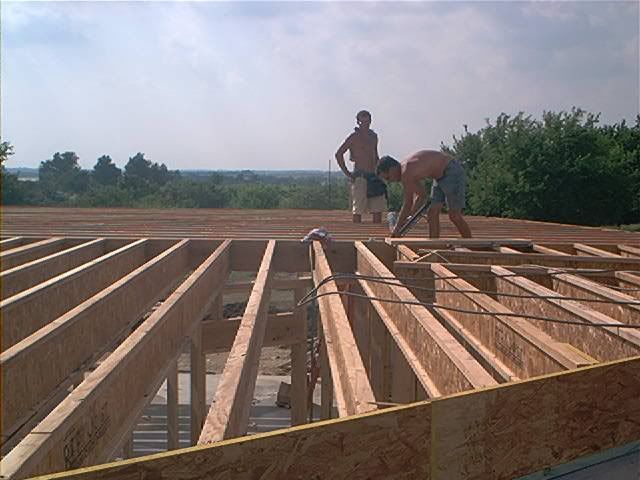 You can see the opening for the stairwell on the right side here, it's the thing that's not at a right angle. Domes make funny angles, and while the plans made as much use of right angles as they could for laying the joists, you still have a few oddball cuts here & there. I think the guys are getting used to it.