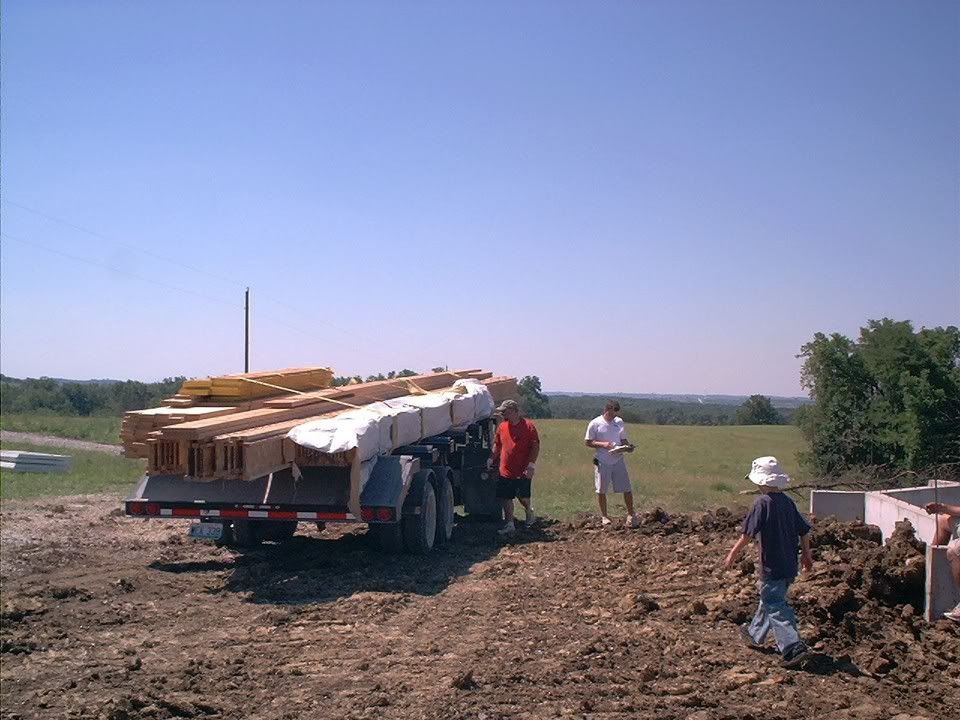 Lumber was delivered today, and framing started for the basement. Todd's checking the manifest here. The kids were at the site this morning -- Hunter is wearing his dad's hat, since he got a bit of a sunburn yesterday.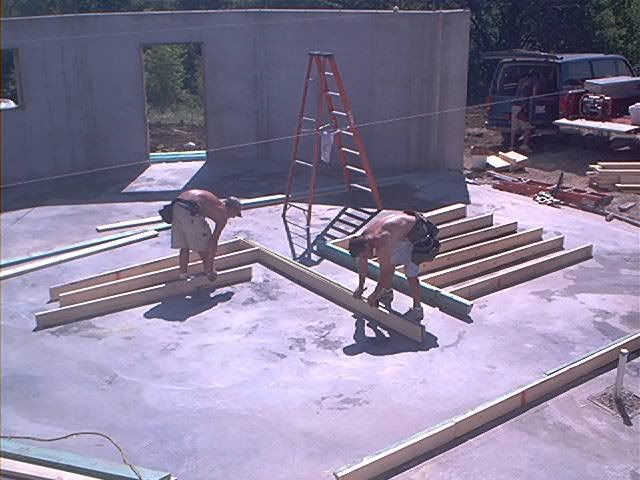 The crew starts to lay out the frame.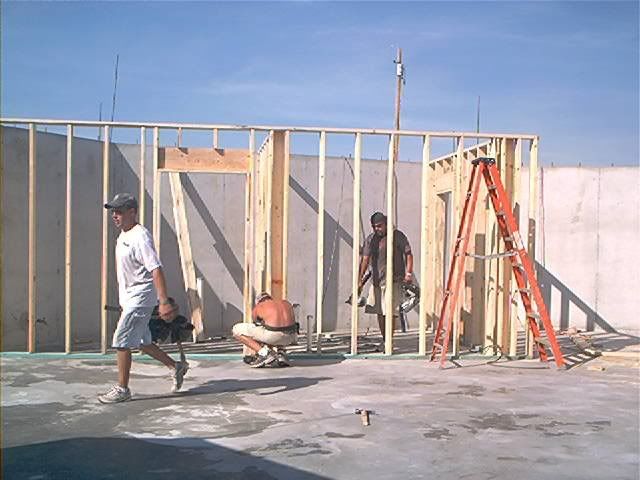 Look, we have walls! This will eventually be the utilities room with the water heater, a/c unit, etc. (on the left), and the 3/4 bath on the right. Two of the smallest rooms in the house, actually.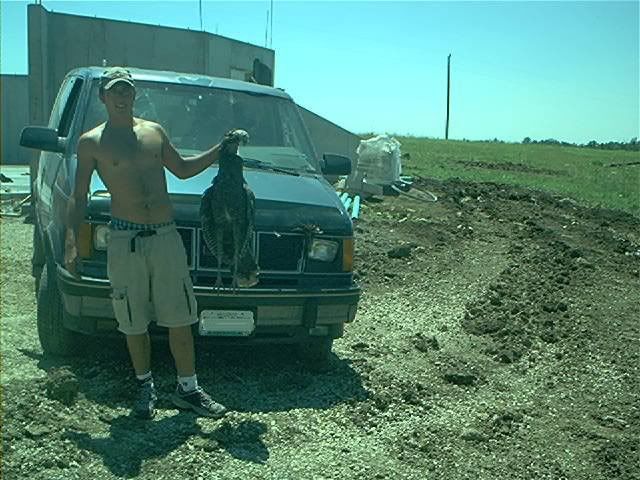 Todd sent Steve out on an errand that shouldn't have taken too long, but he didn't come back for over an hour. Just as everyone was starting to wonder what happened to him, he showed up with a slightly mangled turkey. It had flown up in front of the van & he couldn't avoid hitting the stupid creature. (Note the feathers stuck in the headlight.) Not one to let a perfectly good gobbler go to waste, he threw it in the truck & brought it back, already planning a turkey dinner.