Today the basement walls are going up.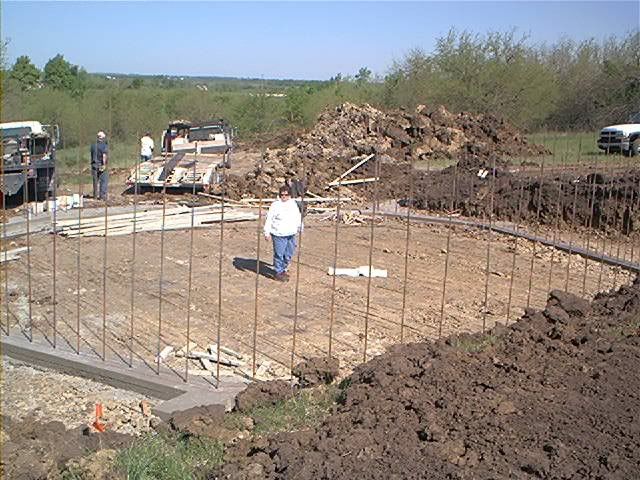 Here I am in the middle of the basement; you can get a good idea of the scale of the dome footprint from this angle. Mike (taking the photo) is standing a little to the left of the location for the front door. The white trailer that is offloading the rebar is backed up to the garage opening, more or less. (The garage will take up half of the basement, natch.)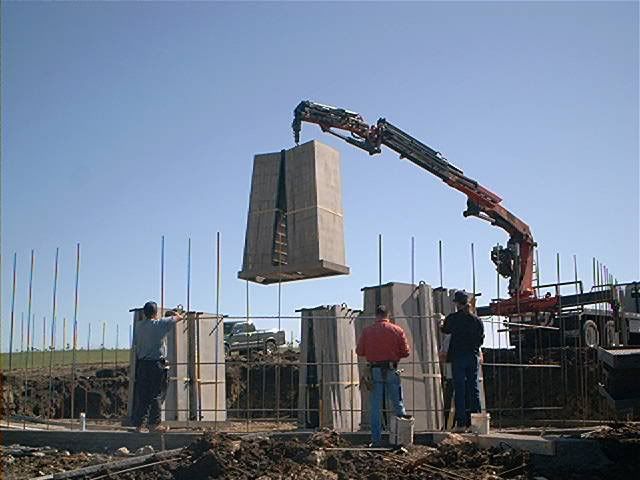 These are the forms for the concrete basement walls being dropped in with a crane. It's all modular, apparently. The guys in the foreground tying off the rebar were having a heck of a time with the angles, BTW. They would consistently bend them too far & then grumble & swear as they had to ease the bend back five degrees or so. One gets the feeling that they think we are crazy for building a round house. I'd bet money that they've never seen a dome with all its funny 72° angles before.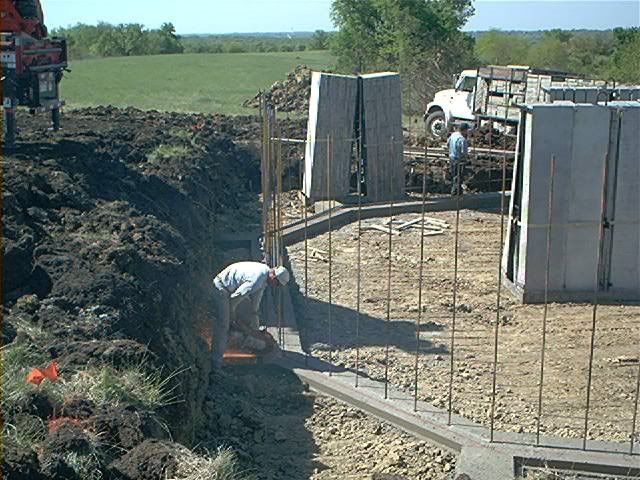 More cutting & tying of rebar. The walls should be poured late this afternoon. They have to cure for a day or two before sealing them, I would imagine; then the drainage pipes will be put in. Things are moving right along...