A few views of the finished basement walls.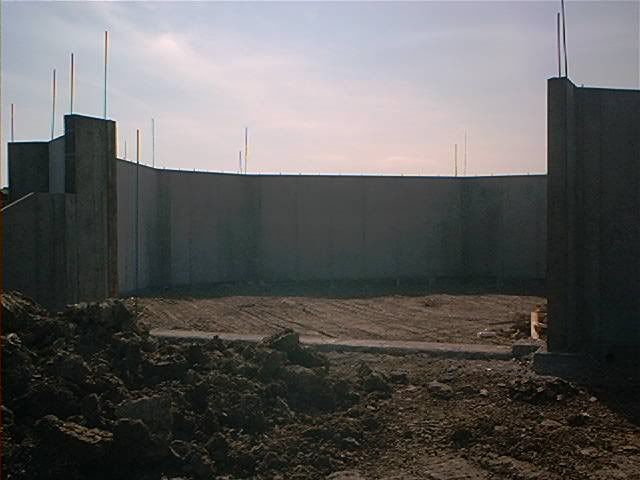 A shot from the exterior west side, looking in through the garage opening. Looks like an arena, doesn't it? We should be flying pennants from the rebar or somesuch.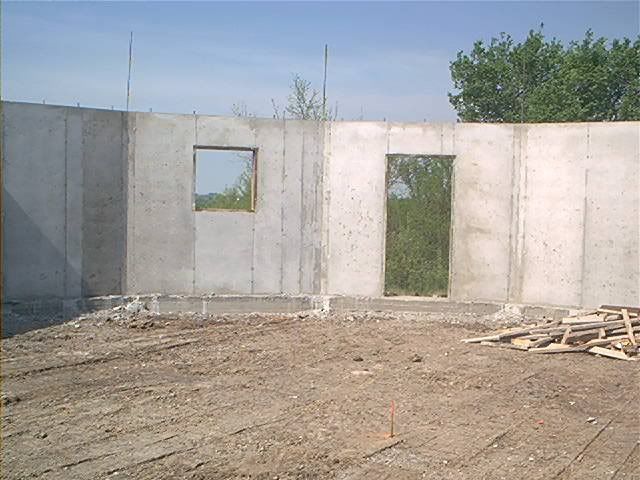 This is from the inside, looking out through the basement walk-out and shop window. Nice view!
Mike is about halfway done with applying the concrete sealer. Next comes the drainage pipes and gravel.