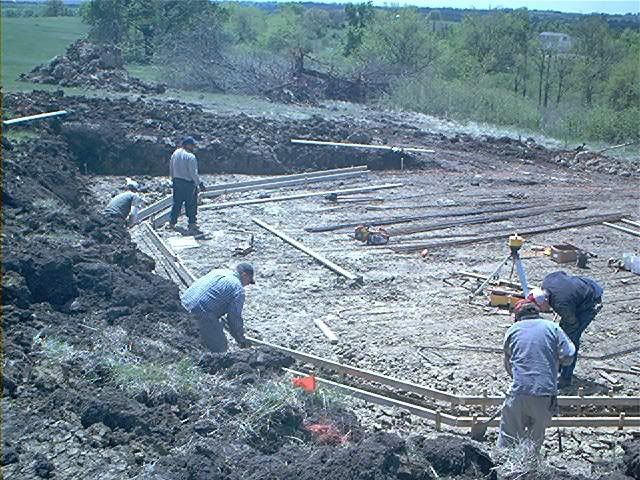 Here the crew is building the form for the footing, which will be poured later today. This photo really shows the funkiness of the geometry of the dome's base; it's a lot of irregular* angles (fourteen in all) and different wall lengths to accomodate the entrance & window dormers.
In response to a question in comments, we are building a 48-foot concrete dome from a kit by
American Ingenuity
. (Domes are always measured by their diameter at the base.) The construction crew will build the dome shell & frame the interior, but Mike will be doing all the finish work. I get to pick out the paint colors! :-)
* "Irregular" is here defined as "not 90 degrees, which is what the concrete guys are used to".