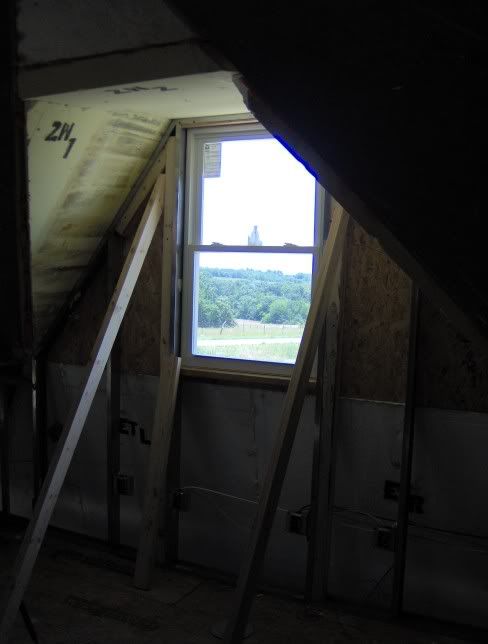 The dormers are coming along nicely, thanks to Ali & Mike who have been working diligently pretty much every day. On the second floor, Mike is reinforcing the window dormers (which were a little under-engineered) by running 2x4's next to the windows, prior to insulating & closing them up with plywood. The temporary braces will come down when the plywood goes up. This is the bedroom above the master bedroom, which Hunter has claimed (for the moment). The view is to the southeast, over our friend Bill's property.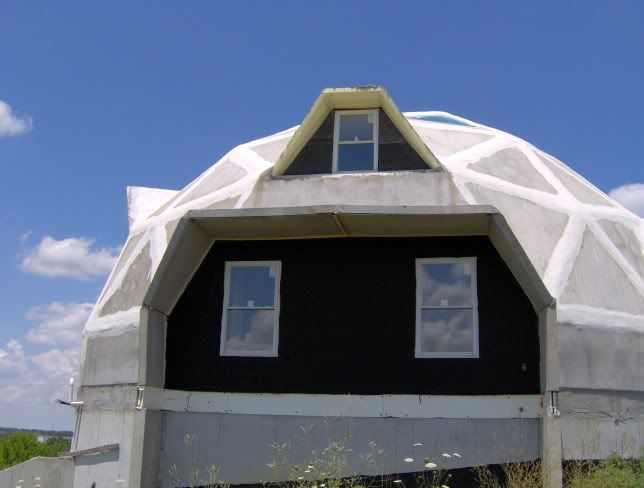 Here's the same window, plus the master bedroom below it, from the outside. The tar paper & expanded metal lathe is up & it's ready for concrete!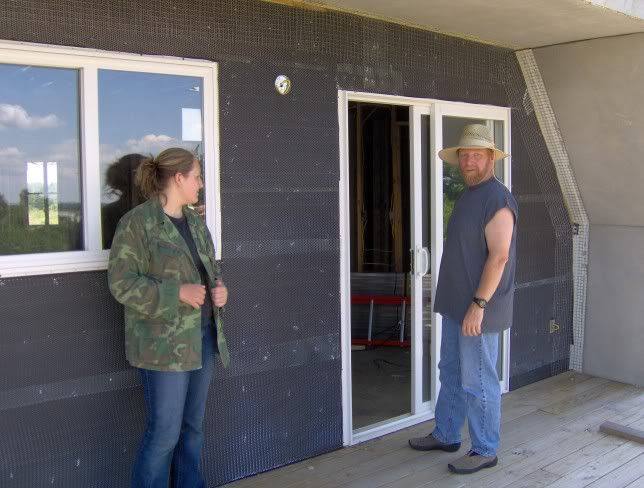 A bonus picture of the world's best dad-and-daughter dome builder team.