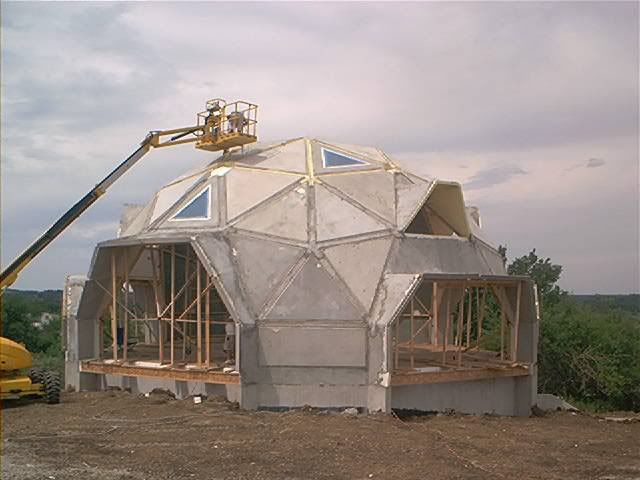 The rest of the skylights are going in, over the four upstairs bedrooms. (Each bedroom will have a dormer & a skylight, but all facing different directions, of course, so it'll be interesting to see how the light differs in each of the finished rooms. The kids are already jockeying for what they consider to be the best views.) It's looking like the shell will be complete by the end of the week.
Yesterday was one of those days with lots of little mishaps that could have been much worse. I hate it when Mike comes home & tells me, "Well, I'm lucky I still have all ten fingers" or something, but it's not the first time -- it's just a side effect of working with power tools. (He used to do that to me when he was working at the laser place too.) Plus, they almost dropped a panel on poor Bob, which could have been disastrous. Thank the gods that nothing horrible did happen, and pray the whole crew stays safe right through.
We're finalizing our door & window choices so they can be purchased in the next few days -- we're talking about going with a set of 96" double doors to go in that high-profile entryway. I've always thought that tall entry doors were particularly elegant. Won't they look nice there?