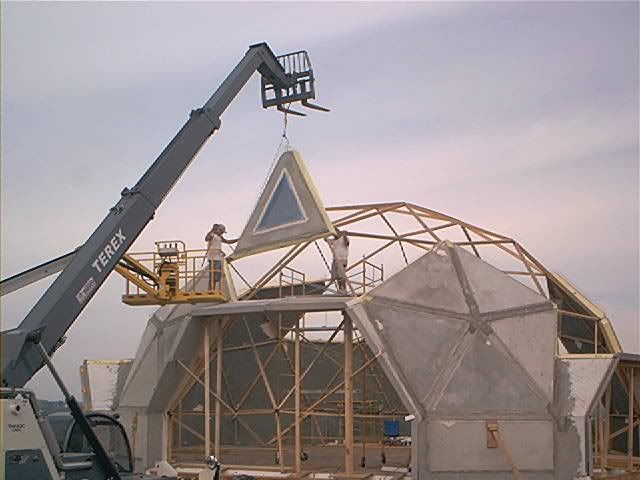 The first skylight is lifted into place over the front entrance. The dome will have five skylights, as well as large casement windows all around the first & second floors to catch breezes from any direction. Open & airy, light & bright! This is one of the reasons we chose the dome plan.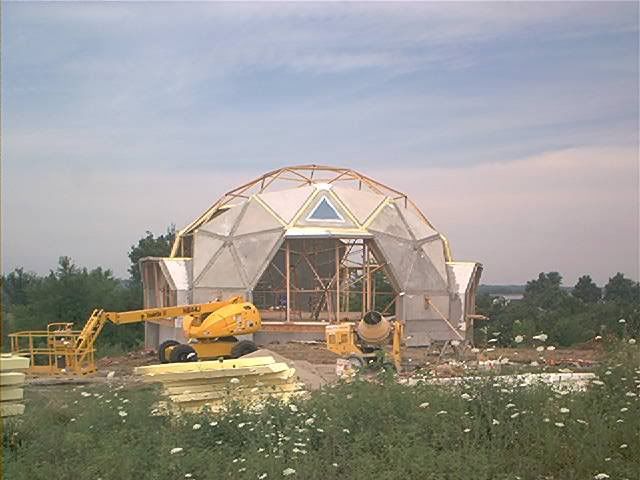 Here's the front entryway, the high profile going all the way up to the top of the second course, crowned by the skylight.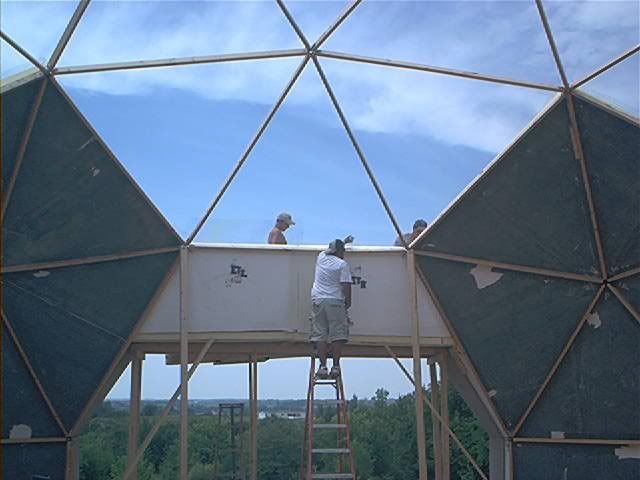 All the other first-floor dormers have a lower profile, which means that a foam slab is filled in between the dormer & the next course, and finished with stucco. Here Todd & the guys fit the chicken wire.
We've got rain in the forecast, a little sideswipe from the last remnant of Dennis, but nothing that should cause problems. It's amazing how fast this thing is going up once it's rolling!