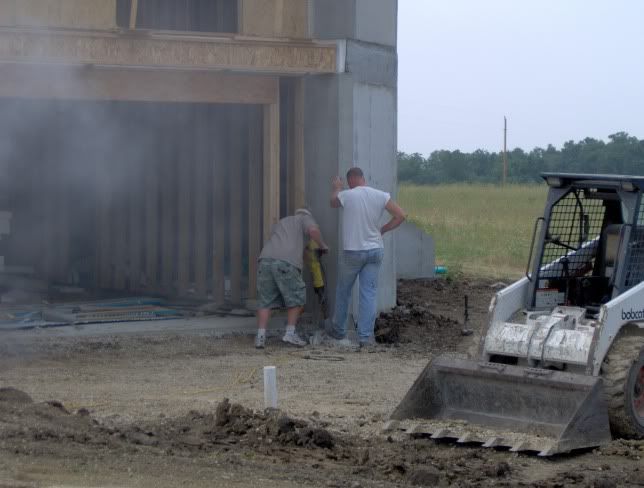 Today the driveway skirt was poured, along with some more finish work on the seams. First the driveway guys used a jackhammer to knock off some of the flashing & unevenness from the slab edges.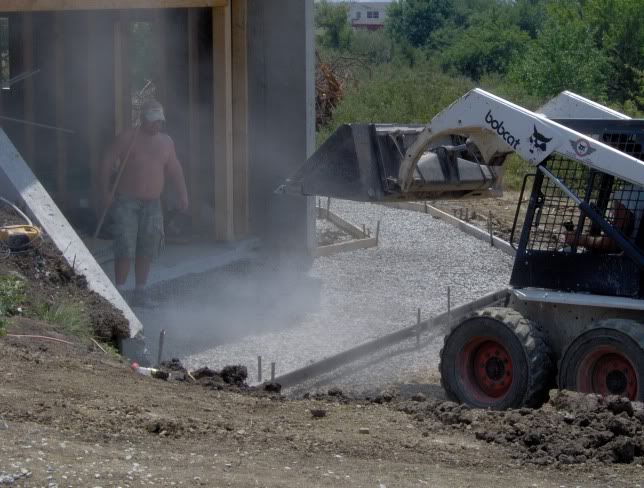 Then they dumped a bunch of gravel into the form.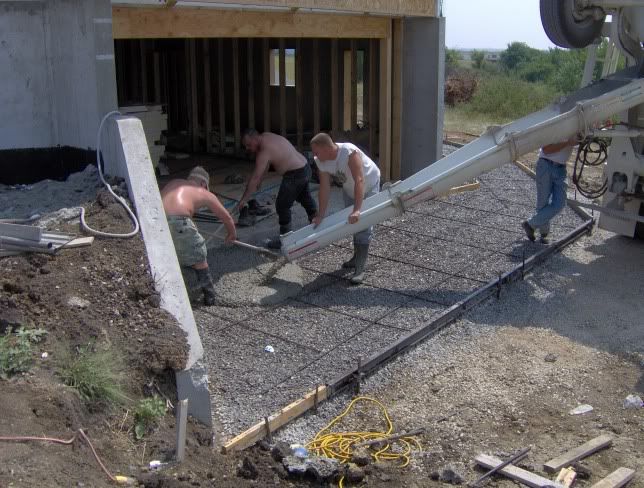 Next, the concrete is poured for the driveway skirt & the generator pad. Note the lovely pictures from the new camera, an anniversary prezzie for Mike! We can get a whole lot more detail in the pics now. Love it.