We visited the dome site this morning. The area is lovely with spring greenery. We saw a pair of wild turkeys on the drive out, and a fox crossed the highway in front of us on the way back! It's mostly farmland in the region, but several houses seem to be popping up. We certainly aren't the only ones who think that a quiet country home that's only a quarter-hour drive from a decent-sized town is a great idea. (In fact, another house has broken ground in our tract just this week.)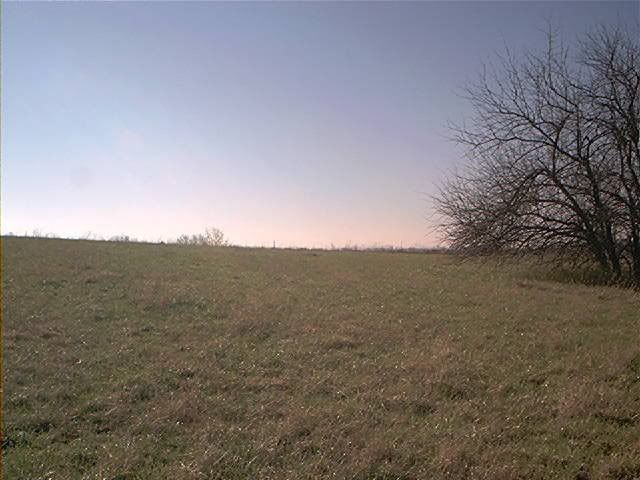 Here is a look from about halfway down the slope looking east, back up toward the road. The dome will be situated near the top of the property, in a little hollow where some straggly-looking osage orange trees stand. You can see them on the right side of the photo. We will probably have to take all of those trees out, but we are hoping to leave the bottom part of the property in its wild state.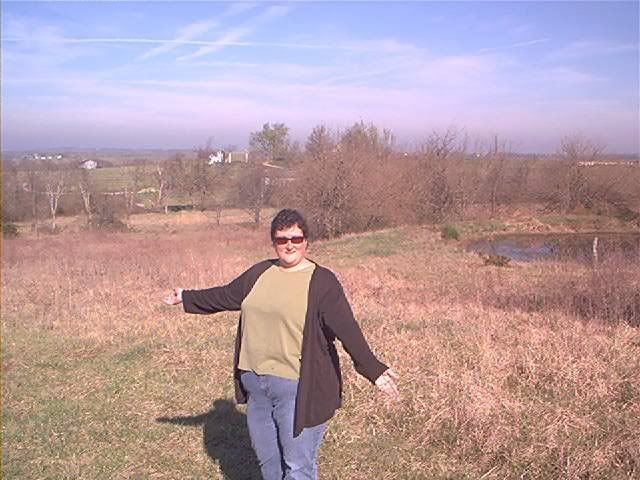 Welcome to my world. The pond in the background is actually on the neighbor's property -- but we still get to enjoy the singing of the spring peepers.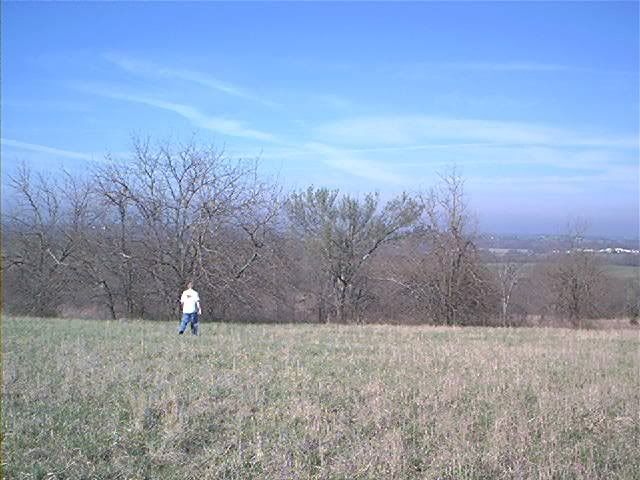 I'm standing on the road here facing west, looking down toward the dome site. Mike is walking in front of the aforementioned straggly trees. We will have a good long setback from the road for privacy.
We met with Todd, our contractor, yesterday to finalize some scheduling stuff. Mike will function as the executive contractor & the decision man, but Todd will co-ordinate all the local heavy-equipment labor -- digging the basement, installing the septic tank, and so forth -- and will bring in a crew to erect to dome & frame the interior, pull the electrical, & stub the plumbing. Once it's at that point, Mike will do all of the interior finish work such as cabinetry, countertops, faucets & fixtures, and painting. That should keep him busy for a while :-)
Todd has scheduled his crew to break ground in two weeks! I think the dome shell will go up fairly quickly; it's the interior detail work that takes a long time. This may be the last time we see pictures of the pristine site. So, here's one last one, this of the bottom half of the property.