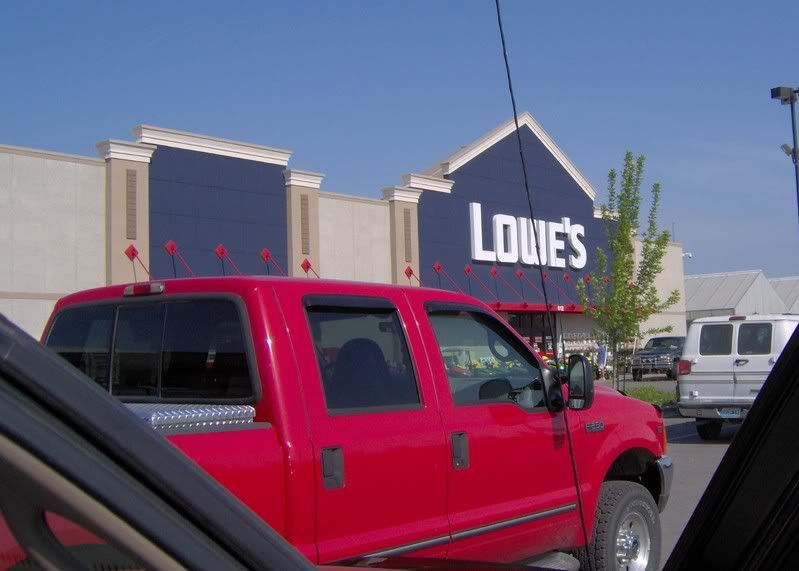 When one is building one's own home, one becomes very familiar with the local building-materials establishments. Mike is here so often that the checkout clerks recognize him, which wouldn't be a big deal at a mom-and-pop store, but it's saying something for a big box store.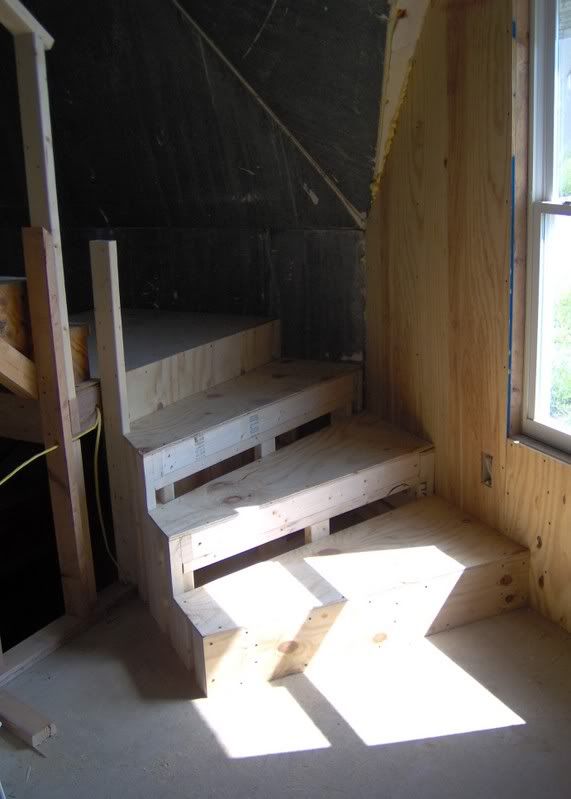 One of the many things on which the dopey contractor did a lousy job -- the entryway staircase up to the second floor -- finally bugged Mike enough that he tore them out & redid them, angling them out away from the exterior wall to give a little more room. They look much nicer & you don't hit your head on the wall where it curves in now. Just another example of funky dome geometry.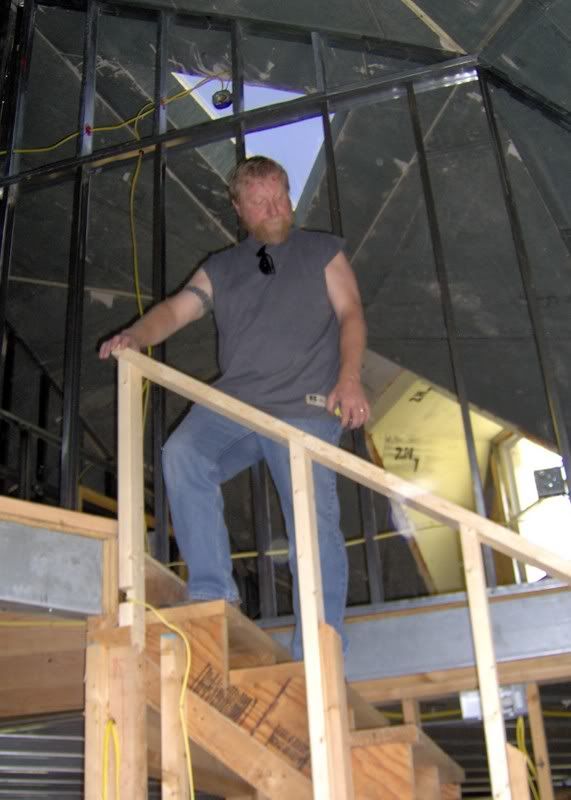 Next he'll reframe the half-wall that forms the stairway and second-floor loft railing.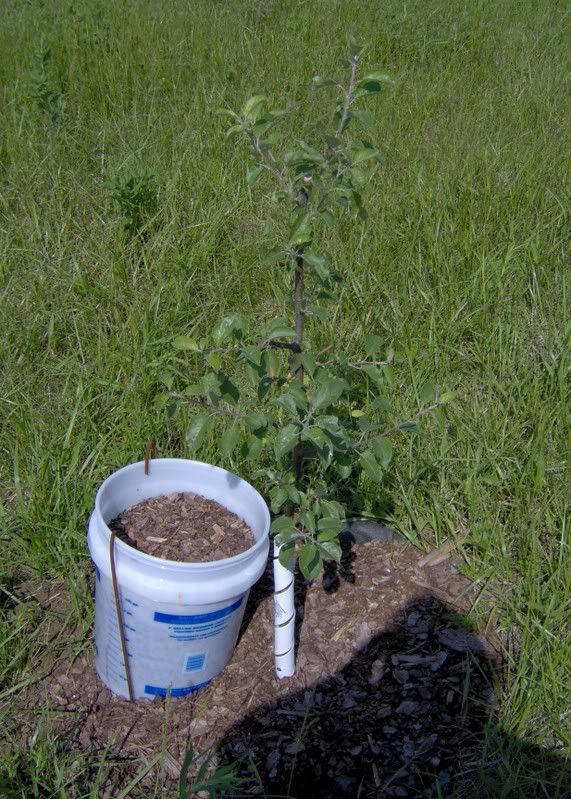 Meanwhile, outside, the apple trees have thrived on the rain & sun, more rain, then more sun that we've been having for the last six weeks. Look at the Lodi putting out leaves! Well, it may not show up too well against the grass, depending on your monitor's resolution... but I'm thrilled to death with how well the trees are doing. My orchard is coming along swimmingly.