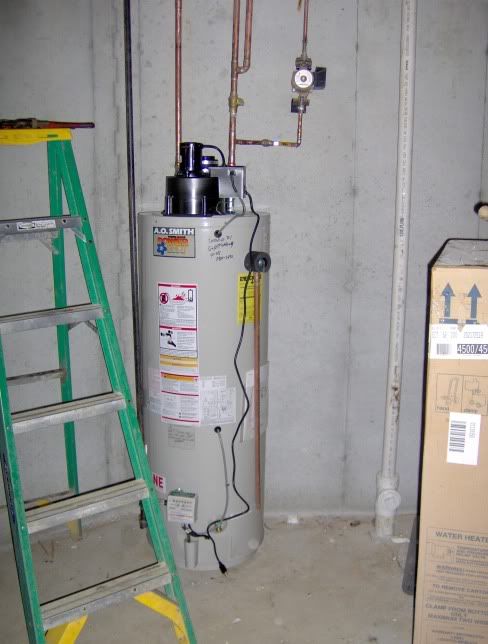 Seems like everything going in right now is a heating appliance of some variety. First, the water heater is now situated in the corner of the utility room in the basement (although not hooked up yet, obviously.)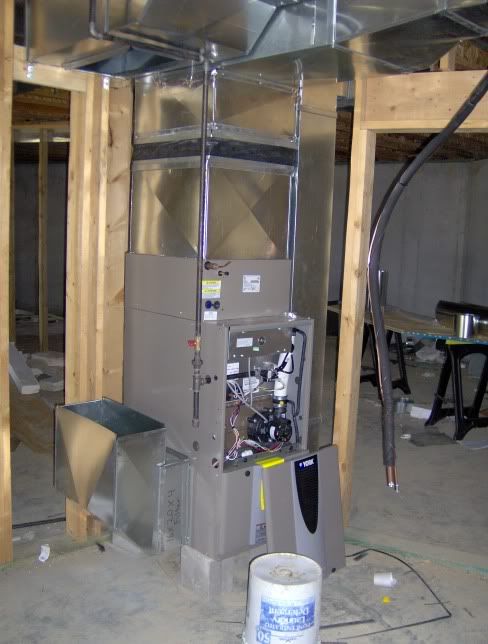 Next is the heating/AC unit, which wound up in the workshop, actually (it was too big for the closet in which it was supposed to go... Oh well, I just have to live with some extra storage in the rec room.) The ducting & vents are all in place; you can see some of the vents in the second-floor bedrooms here.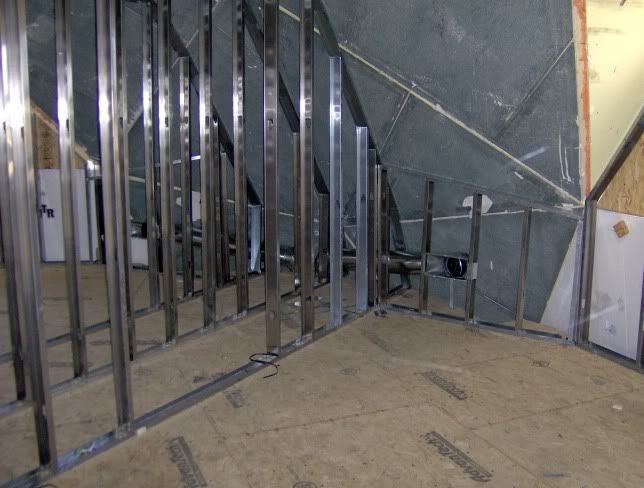 Finally, we took delivery of our new woodstove today from
Dillon Heating & Cooling
in Odessa. Highest recommendation, BTW! They were very helpful & were happy to keep our stove on their showroom floor for a couple of extra months until we were ready for it. We got a
Jøtul
F3CB stove, which is not huge (as you can see) but should be perfect for zone heating on the first floor family-room area. Plus I can cook on the stovetop in a pinch. (
Pinch
is here defined as a power outage.) I think it's an adorable little stove, just the right size for a cozy little fire. Wayne, one of the owners of Dillon H&C, mentioned that the demand for stoves has grown so much that there is a fairly hefty wait for some models these days. Seems more & more people are turning to wood/corn/pellet stoves as a way of offsetting ridiculously high heating-fuel costs. Woo, am I glad we put our order in early.